May 2022 EIPM Director's Memo
Dear Members of the Englander Institute,
In the past few months we have taken advantage of annual events like #DoctorsDay, #InternationalWomensDay, and #WomenInScience to celebrate and showcase our staff on social media. April brought another opportunity with #LabWeek! I hope you enjoy following our social media posts about these events as much as I do.
On a related note, I was happy to recognize #DNADay on April 25th to "…celebrate the breakthroughs, the people dedicated to advancing the field, and the power of genomics," by appearing in a new video along with professional colleagues from NYU, UC San Diego, and The Broad Institute.
We have so much news to share with you below, including new awards and honors for Drs. Lisa Newman, Shahin Rafii, and Pinkal Desai, an impressive amount of news media coverage, events, and publications. Thank you for a remarkably productive month!
We have several positions we are looking to fill, including a two-year Clinical Research Fellowship in Precision Medicine and a newly posted opportunity for a Translational Research Technologist II. Could you please help us fill our open positions by circulating them within your professional networks?
Thank you for your hard work and continued dedication to our mission.
Sincerely,


Olivier Elemento, Ph.D.
News Coverage & Awards

Dr. Lisa Newman received the 2022 Victoria's Secret Global Fund for Women's Cancers Meritorious Award, in partnership with Pelotonia and AACR. Dr. Newman was also interviewed for the article, "Breast Cancer Top Cause of Cancer Death for Black Women," that appeared in Oncology Times, on April 5th.
Dr. Shahin Rafii and two WCM physician-scientist colleagues received one of the top honors in the field of health and medicine by being elected to the Association of American Physicians on April 11th.
On April 25th Dr. Pinkal Desai earned a 2022 Ritu Banga Healthcare Disparities Research Award which recognizes research by WCM investigators to improve the health of underrepresented minorities or reduce health disparities.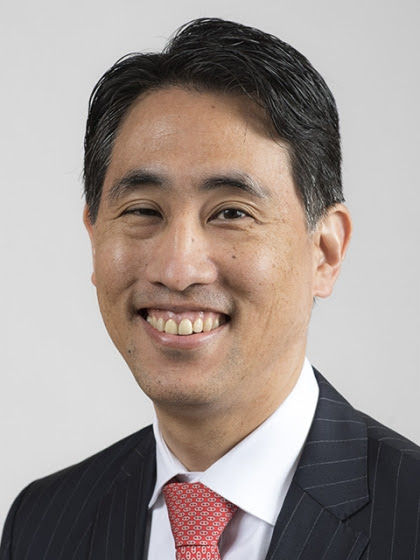 Dr. Scott T. Tagawa was interviewed for a range of articles in April including, "Dr. Tagawa on the growing role of radiopharmaceuticals in prostate cancer," in Urology Times, on April 1st; "Dr. Tagawa on the Investigation of 225Ac-J591 and 177Lu-PSMA-I&T in mCRPC," in OncLive on April 12th; "Dr. Tagawa recaps breakthroughs with therapeutic radiopharmaceuticals in prostate cancer," in Urology Times on April 13th; Dr. Tagawa on 2 radiopharmaceuticals for prostate cancer with a proven survival advantage," in Urology Times on April 18th; and "Scott T. Tagawa, MD, Talks Current Initiatives in Prostate Cancer," in CancerNetwork on April 20th.
Dr. Bishoy M. Faltas published a number of Expert Commentary's in UroToday including "Altered Urine Metabolome in Patients with Bladder Cancer," on April 5th; "Interactions Between Smoking and Single Nucleotide Polymorphisms Influence Urothelial Cancer Risk," on April 7th; "Patient Outcomes After Concurrent Radical Cystectomy and Nephroureterectomy," on April 12th; "Single-Cell Transcriptomic Profiling of Bladder Cancer," on April 15th; "Gene Signatures Predicting Recurrence and Progression of Bladder Cancer," on April 19th; and "Arid1a Involvement in Bladder Urothelium Formation and Maintenance," on April 26th.
I was interviewed for the article, "Dr. Elemento on Utilizing Circulating Tumor Cells to Assess Treatment Resistance in mCRPC," which appeared in OncLive on April 10th.
Dr. Melissa B. Davis was interviewed for the article, "Dr. Davis on the Influence of Racial Constructs and Genetic Ancestry in TNBC," that appeared in OncLive on April 10th. Dr. Davis also participated in a panel discussion entitled "African DNA Matters: How Precision Medicine Impacts Black People," organized by the African Ancestry Experience on April 23rd.
Dr. Kristy A. Brown was interviewed for the article, "Impact of obesity on breast cancer penetrance in hereditary cancers," by the Video Journal of Oncology during the American Association for Cancer Research Annual Meeting in New Orleans, LA. on April 10th.
EIPM Scientific Director Dr. Massimo Cristofanilli was interviewed for the article, "FDA Panel Puts PI3K Inhibitors for Blood Cancers on Notice," which appeared in MedPage Today on April 22nd; and in a related article, "ODAC Unanimously Votes to Recommend Randomized Data for Approval of PI3K Inhibitors in Hematologic Cancers," which appeared in OncLive on April 21st.
Events

Dr. Melissa B. Davis chaired the panel, "Molecular Epidemiology of Stress and Discrimination and Cancer Outcomes," during the AACR annual meeting on April 10th; also on April 10th she presented on the topic of "Impact of Genetic Ancestry and Social Determinants on Disparities." Dr. Davis and a range of team members presented numerous posters at the annual conference. And on April 13th Dr. Davis presented "The Influence of Ancestry in Breast Cancer Tumor Biology and Disparities," at the UW Pathology Seminar Series. And I was honored to chair the "Models for Rare Cancers," session at AACR on April 12th.
Dan Peer, Ph.D. (left) from Tel Aviv University presented an EIPM Seminar Series lecture, "RNA Delivery is going Beyond the Liver: from Gene Silencing to Gene Editing," on April 5th. And Dr. Giovanni Tonon, Dir. of the Center for #Omics Sciences, and Head of @CosrLab @SanRaffaeleMI presented a Seminar Series lecture "Sketching Open and Closed Chromatin, One Cell at a Time," on April 15th.


Our Molecular Aging Institute's Clinical Director Dr. Pinkal Desai delivered HemeOnc Grand Rounds, "Clonal Hematopoiesis and Hematological Malignancy Risk," on April 5th.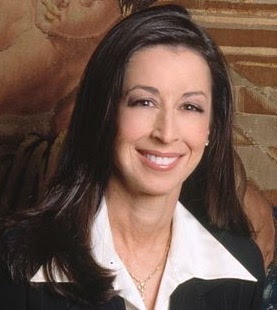 Our Clinical Director Dr. Cora N. Sternberg delivered an EIPM Precision Medicine conference, "De Novo Small Cell Prostate Cancer Patient with Exceptional Response," on April 7th.
Dr. Lorenzo Galluzzi presented during the annual meeting of the Society for Immunotherapy of Cancer workshop on April 22nd, and Dr. Enrique Podaza (right) from Dr. Laura Martin's lab presented a poster on their work with immune cells and organoids.
Drs. Manish Shah and Pashtoon Kasi collaborated on a Weill Cornell CRC patient education event, "Colon Cancer Patient Education Symposium," on April 20th.
Dr. Niroshana Anandasabapathy participated in the 2nd Intercampus Immunology Symposium at Cornell in Ithaca and spoke on the "Imaging and Tissue Immunity," panel on April 19th.
Publications

Clinical Director Dr. Cora N. Sternberg co-authored "Management of Patients with Advanced Prostate Cancer: Report from the Advanced Prostate Cancer Consensus Conference 2021," published in European Urology on April 18th. Dr. Sternberg also co-authored "Plain language summary of results from the JAVELIN Bladder 100 study: avelumab maintenance treatment for advanced urothelial cancer," published in Future Oncology on April 13th; Dr. Sternberg, together with Dr. Scott T. Tagawa, co-authored "Predictive biomarkers for survival benefit with ramucirumab in urothelial cancer in the RANGE trial," in Nature Communications on April 6th.
EIPM Member Shahin Rafii, M.D. and colleagues published, "Specification of fetal liver endothelial progenitors to functional zonated adult sinusoids requires c-Maf induction," in Cell Stem Cell on March 31st.
I published an In The Spotlight article, "Toward Artificial Intelligence–Driven Pathology Assessment for Hematologic Malignancies," in Blood Cancer Discovery on May 1st.
Dr. Lorenzo Galluzzi and colleagues published the Review article, "Myeloid-Derived Suppressor Cells and Radiotherapy," in Cancer Immunology Research on April 15th. Dr. Galluzzi also published the editorial "Restored Ketosis Drives Anticancer Immunity in Colorectal Cancer," in CancerResearch on April 15th.
Dr. André Figueiredo Rendeiro and I co-authored "Inflammatory Responses in the Placenta upon SARS-CoV-2 Infection Late in Pregnancy," in iScience on April 11th.
Dr. Enrique Podaza co-authored "An Update of Cutaneous Melanoma Patients Treated in Adjuvancy With the Allogeneic Melanoma Vaccine VACCIMEL and Presentation of a Selected Case Report With In-Transit Metastases," published April 1st in Frontiers in Immunology.
Our Director for Liquid Biopsy ResearchDr. Pashtoon Kasi published "Call for Adoption of Synchronized Biweekly Dosing of Anti-EGFR Agent Cetuximab: Implications for Patients with Metastatic Colorectal Cancer, and Squamous Cell Carcinoma of the Head and Neck," in The Oncologist on April 11th.
I published the article "Molecular and Pharmacological Bladder Cancer Therapy Screening: Discovery of Clofarabine as a Highly Active Compound," in European Urology on April 4th.
Drs. Nasser K. Altorki, Vivek Mittal, Bhavneet Bhinder and I published "Global evolution of the tumor microenvironment associated with progression from preinvasive invasive to invasive human lung adenocarcinoma," in Cell Reports on April 5th.
"Catastrophic DNA replication in unscheduled tetraploid cells. The data from Gemble and colleagues demonstrate that extensive replication stress stands out as a main source of genetic and chromosomal instability in newly generated tetraploid cells." Trends in Genetics, coauthored by Dr. Lorenzo Galluzzi, April 27th.
# # #